A recent contribution to the understanding of the crimes committed against the people of Rwanda in 1990's, by Rudatinya Mbonyumutwa, a practicing lawyer specializing in criminal law, cites political assassination crimes among others. Rudatinya explains that perpetrators of political assassinations did not target the victims due to their ethnicity but rather on the basis of their political affiliation and ideology. He also points out that foreign nationals who were killed in Rwanda particularly in 1994 were also victims of political assassination crimes.
Political assassination may be understood as all premeditated murders committed against one or more persons for reasons essentially or exclusively motivated by the desire to maintain or gain power directly or indirectly.
Since the invasion of Rwanda by the Rwandan Patriotic Front (RPF) in October 1990, political assassinations have progressively been occurring and become one of the important features of the Rwandan unfortunate history. Political assassinations were committed regardless of the victims' citizenship, ethnicity and location in Rwanda and in a foreign country. Various methods used to carry out these crimes range from point-blank shooting, staged car accidents, staged falling off the building, drowning, stabbings, extreme torture to strangling and poisoning as well as missile attack.
Most worryingly, some of the victims of political assassination are officially honoured, whilst others are not despite their murder being considered by Rwandans to be undeniably linked to politics. Moreover, assassination attempts on the lives of Rwandan political figures and foreign nationals interested in social and political affairs of Rwanda remain an alarming concern until today.
As Rwandans and the whole world prepares for the 24th commemoration of the genocide against Tutsis, it is important to publicly have a special thought to all victims of political assassinations that occurred from October 1990 until recently. In addition, it is time to openly call for an end to persisting attempts on lives of political figures in Rwanda and abroad.
The victims of political assassinations, from 1st October 1990 until the night of 6th to 7th of April 1994, the dates that mark the beginning of the genocide against Tutsi, should be remembered. The names of victims and circumstances in which they were assassinated are described below. It is noted that the crimes were committed on Rwanda's soil and the victims include Rwanda and foreign nationals.
In the beginning of May 1993, just before the signing of the Arusha Peace Accords, Emmanuel GAPYISI, an active member of the then Republican Democratic Movement (French: Mouvement Démocratique Républicain, MDR) political party and former permanent secretary of the ministry of public works and infrastructure, called for a coalition movement against the RPF and the then ruling political party in Rwanda, the National Republican Movement for Democracy and Development (French: Mouvement Républicain National pour la Démocratie et le Développement, MRND). Ten days later, on 18th May 1993, Gapyisi was shot dead in front of his home in Kigali. In August the same year, Fidèle RWAMBUKA, the mayor of Kanzenze commune and member of the central committee of the then ruling party MRND, was also murdered at his home in the night of 25th -26thAugust 1993.
The political assassinations that sparked fear of tribal rampage in the lead up to the genocide against Tutsis in Rwanda is that of Felicien GATABAZI and Martin BUCYANA
" The PSD has not been a valet of the MRND, will not be a valet of the RPF " declared Felicien GATABAZI, the then secretary general of the Social Democratic Party (French: Parti Social Démocrate, PSD) and Minister of Public Works and Energy at rally meeting in Butare. Few days after he was shot dead in Kigali; on the night of Monday 21th Feb 1994. The following day, a crowd of angry members of PSD attacked and killed Martin BUCYANA, founder and then leader of the Coalition for the Defence of the Republic (French: Coalition pour la Défense de la République, CDR) a political party that supported the regime in power.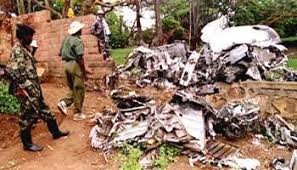 In the night of 6th April 1994 the presidential jet that carried President HABYARIMANA Juvenal was hit by a missile as it prepared to land at Kigali International Airport known then as Gregoire Kayibanda International Airport. Habyarimana along with eleven passengers aboard the plane did not survive the attack. The eleven passengers are Cyprien NTARYAMIRA, President of Burundi, Bernard CIZA, Burundi's Minister of Public Works, Cyriaque SIMBIZI, Burundi's Minister of Communication, Major General Déogratias NSABIMANA, Chief of Staff of the Rwandan Army, Major Thaddée BAGARAGAZA, responsible for the "maison militaire" of the Rwandan president, Colonel Elie SAGATWA, Member of the special secretariat of the Rwandan president, Chief of the Military Cabinet of the Rwandan president, Juvénal RENZAHO, foreign affairs advisor to the Rwandan president, Dr Emmanuel AKINGENEYE, personal physician to the Rwandan president and three French aircraft crew: Jacky HERAUD (pilot) Jean-Pierre MINABERRY (co-pilot) and Jean-Michel PERRINE (flight engineer)
The killing of President Habyarimana not only sparked other political assassinations but also triggered the genocide against the Tutsi. Habyarimana's assassination is one of the sixteen most recognized political assassination in the last half-century, such as the assassination of the Kennedy brothers and Martin Luther King in the United States, Lord Mountbatten in Europe, and Indira Gandhi in Asia.
Political assassination crimes has also been committed during the genocide against the Tutsis, from 6th of April to the 4 July 1994. The victims also deserve to be especially remembered. The list of them is extensive and include foreign nationals.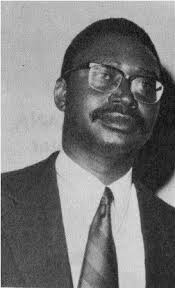 Straight after the shooting down of the presidential jet, in the evening of April 6th a group of presidential guards soldiers broke into the residence of Frederic NZAMURAMBAHO the then President of PSD and Agriculture Minister. They ordered all people who were in the house in the living room for identifications and searched the house. That group of presidential guards left but immediately some of them came back and shot Nzamurambaho, his wife, their two children and all those who were at the residence. Only two children survived.
On 7th April the FAR broke down the doors and forced their way into Joseph KAVARUGANDA's residence which was guarded by a Ghanaian contingent of the UNAMIR (United Nations Assistance Mission to Rwanda). Kavaruganda was the president of Rwanda Constitutional Court. His entire family had at first been arrested but later released and returned home. That was the last time that his family saw him and the next morning foreign radio stations and newspapers reported his death.
Agathe UWILINGIYIMANA an active member of MDR, she served as Prime Minister of Rwanda since 18 July 1993 until the 7 April 1994 when she was assassinated by the then presidential guards.
"There is shooting, people are being terrorized, people are inside their homes lying on the floor. We are suffering the consequences of the death of the head of state, I believe. We, the civilians, are in no way responsible for the death of our head of state."
That's what she said in an interview with Radio France on the night of President Habyarimana assassination, She added that there would be an immediate investigation into the downing of President's airplane.
On the very same day Uwilingiyimana was assassinated, Landoald 'Lando' NDASINGWA the then vice-president of the Liberal Party (French: Parti Liberal, PL) and Minister of Labor and Social Affairs was  also killed with his Canadian wife, their 2 children and his mother by the then presidential guards.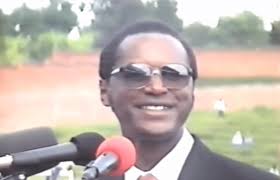 On 7th of April, Boniface NGULINZIRA, active member of MDR and the then Minister of Foreign Affairs and his family had taken refuge at former technical school known as ETO, located in Kicukiro, where there was a Belgian Main Peacekeeping Camp. On 11 April 1994, Boniface Ngulinzira, his family and three thousand other refugees were abandoned by the Belgian peacekeepers and were left to the mercy of the killers.
The following day, 12 April 1994, Emile NYUNGURA who was an active leader of PSD was killed along with his family by RPF soldiers disguised as government troops. Only one of his children, Corneille Nyungura, survived and is currently a world-class musician artist.
On 5th June 1994, RPF soldiers killed almost all the staff of the Kabgayi diocese. Bishops, priests and deacons at Gakurazo. Among the murdered were the Archbishop of Kigali, Vincent NSENGIYUMVA, Joseph RUZINDANA, Archbishop of Byumba and Thaddée NSENGIYUMVA, Bishop of Kabgayi and president of the episcopal conference, with 9 priests as well as the Superior General of the Joséphite Brothers, Jean Baptiste NSINGA, Bishop Jean Marie Vianney RWABILINDA, Bishop Innocent GASABWOYA, Vicar General Emmanuel UWIMANA, rector of the minor seminary, Sylvestre NDABERETSE, general treasurer, Bernard NTAMUGABUMWE, prefectural representative of Catholic education, François Xavier MULIGO, parish priest of the cathedral, with his vicars Alfred KAYIBANDA and Fidèle GAHONZIRE.
Many other politicians, military officials, journalists, religious and businessmen were killed during the genocide against the Tutsi due to reasons other than ethnicity but because of simply their political affiliation and moral ethics. Amongst them are Sylvestre Bariyanga, Col. Pontien Hakizimana, Major Helene Bugenimana, Charles Kayiranga (PL), Jean de la Croix Rutaremara (PL), Augustin Rwayitare (PL), Aloys Niyoyita (PL), Venantie Kabageni (PL), Theoneste Gafaranga (PSD), Andre Kameya (PL), Felicien Ngango (PSD), Jean Pierre Mushimiyimana (PSD), Faustin Rucogoza (MDR) and many others
Foreign nationals were also victims of political murder during the genocide against tutsis. For example, 10 Belgian peacekeepers were killed a day after the Rwandan president's plane was shot down on April 6, 1994. These peacekeepers were at the residence of Prime Minister Agathe UWILINGIYIMANA, whom they were assigned to protect. They were taken to military camp in the capital, Kigali, where they were beaten to death, shot or slain with machetes.  The peacekeepers who died are Lt. Thierry LOTTIN, 1Sgt. Yannick LEROY, Cpl. Bruno BASSINNE, Cpl. Stephane LHOIR, Cpl. Bruno MEAUX, Cpl. Louis PLESCIA, Cpl. Christophe RENWA, Cpl. Marc UYTTEBROEK, Cpl. Christophe DUPONT and Cpl. Alain DEBATTY.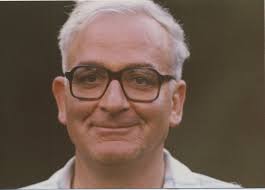 Another case of political assassination of a foreign national during the period of genocide against the Tutsi is Joaquín VALMAJÓ I SALA, the Catalan priest, who was last seen driving his own car and accompanied by an armed soldier before being killed in Byumba on 26 April 1994 in Byumba. Vallmajó had denounced the crimes committed by the RPF against the Hutus in the northern part of the country that was occupied by the RPF.
Political assassination after the RPF seizure of power is hideous and horrific. This is because the crimes are committed in Rwanda and in foreign countries. Victims range from different gender, ethnicity and professional background such as politicians, businessman, soldier, journalist etc.
Beginning with victims of political assassinations in Rwanda, the following names are recollected
Anne Marie MUKANDOLI, former mayor of Karengera commune. She has been protecting the population against arbitrary arrest and human rights abuses by RPF soldiers. On 10 May 1996 around 8h00 PM an individual in military uniform shot her nine times in the chest at her home near an RPF army detachment.
Servando Mayor GARCIA, Julio Rodriguez JORGE, Miguel Ángel Isla LUCIO and Fernando DE LA FUENTE DE LA FUENTE, Marist Brothers, administered the Nyamitangwe (RDC) Refugee Camp School . They were murdered in Bugobe (DRC) on October 31, 1996 during the dismantling of the camp.
Flors Sirera FORTUNY, Manuel Madarazo OSUNA and Luis Valtuena GALLEGO were aid-workers of the NGO MSF. They were murdered on 18 January 1997 during an attack on international organizations based in Ruhengeri. The aid workers had witnessed a few days earlier the RPF massacres in Kabere against the civilian population.
Isidro Uzcudun POUSO, missionary of the diocese of Donosti, he was assassinated on June 10, 2000 in Mugina because he denounced for several years, the massacres of the RPF against the civilians in the locality of Mugina.
On 5th of March 2000 Assiel KABERA, a genocide survivor and advisor to President Bizimungu and later advisor to President Paul Kagame, was gunned down at his home near the president's office in Kigali. The assailants, three men in military uniform, executed the assassination quickly and in a professional manner. They shot Kabera three times before getting into a waiting vehicle, which had Congolese registration plates, and speeded away.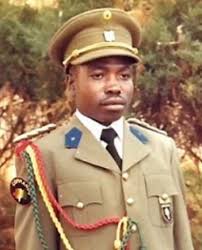 Lt. Colonel Augustin CYIZA, former president of Court of Cassation and Vice-President of the Supreme Court, was abducted by Directorate of Military Intelligence (DMI) agents on April 23rd, 2003 at around 21h50. He was then taken to the Kami military camp outside Kigali, where he was interrogated, tortured before being murdered and his body transported to the Akagera National Park where he was burned in a mass grave.
Jean-Léonard RUGAMBAGE was a Rwandan journalist and acting editor of Umuvugizi, the newspaper suspended by the government. He was shot dead after the assailant fired four shots at him in the front of his home in Kigali on 24 June 2010. Shortly before being murdered, Rugambage had published an article on the attempted murder of former army chief Lieutenant-General Faustin Kayumba Nyamwasa.
André Kagwa RWISEREKA, vice-chairman of the Rwanda Democratic Green Party (RDGP), an opposition political party that was not registered  at the time; was found murdered and beheaded near a wetland in Butare on 14 July 2010; he had been reported missing 2 days before.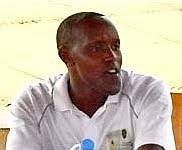 Assinapol RWIGARA, an industrialist who was a key financial backer of the RPF, was killed on the evening of 4 February 2015 in Gacuriro, Kigali. Rwanda Police said he was instantly killed when the left side drive E-class Mercedes-Benz he was driving was knocked by a heavy truck on the right side. The driver of the lorry has yet to appear in any court of justice in Rwanda. Rwigara's family believes he was murdered as they saw him alive and touched him before the police rushed him covered in a mortual bag.
So many other victims of political assassination are Pierre Claver RWANGABO, Placide KOLONI, Evariste BURAKARI, Alphonse Marie NKUBITO, Emmanuel MUSIRIKARE, Chadrac NIWUNGIZE, Jérôme NDAGIJIMANA, Major John SENGATI, Alfred NSENGIMANA, Charles INGABIRE, Appolos HAKIZIMANA, Jean Marie HATEGEKIMANA, Théogène TURATSINZE, Gustave MAKONENE, Toy NZAMWITA, Jean de Dieu MUCYO, Muhammad MUGEMANGANGO, Gérard (Nyamihirwa) NIYOMUGABO, Fr Evariste NAMBAJE, Vénuste RWABUKAMBA, Emmanuel GASAKURE, Jean Damascène HABARUGIRA.
Assassination of political figures of Rwandan origin after the RPF seizure of power has also been committed outside Rwanda in foreign countries. The victims of these repulsive acts are as follows:
Colonel Theoneste LIZINDE, former RPF member of parliament and former member of the intelligence services under the government of President Juvénal Habyarimana and businessman Augustin BUGILIMFURA, were shot dead in the Kenyan capital Nairobi on October 6, 1996. Their bodies were found on the outskirts of Nairobi.
Seth SENDASHONGA was minister of interior in the government formed by the RPF after the genocide against tutsi. After challenging some of the RPF's policies and disapprove of human rights abuses, he resigned from the cabinet in August 1995 and fled to Kenya. He remained an active critic of the RPF regime in exile and founded an opposition group. After surviving a first assassination attempt on February 26, 1996, in which he and his nephew were injured, he was shot dead in Nairobi on 16 May 1998, along with his driver. Three men (one Rwandan and two Ugandans) were arrested and charged with conspiracy and murder. A man who worked for the Rwandan embassy in Nairobi was arrested in connection with Seth Sendashonga assassination attempt, but Kenyan investigations were frustrated by the lack of cooperation of the Rwandan government, which refused to waive his diplomatic immunity. The suspect was released without trial.
Juvénal UWILINGIYIMANA was a Rwandan politician. He held office as Commerce Minister and as the head of national parks. He disappeared from his home on 21 November 2005. His body, naked and badly decomposed, was found floating in the Brussels–Charleroi Canal on 17 December 2005. His body was so decomposed and his hands had also been severed from his body. One week after his disappearance a letter appeared by Uwilingiyimana. In the letter dated November 5, 2005, Uwilingiyimana addresses the prosecutor of the ICTR. It has him saying that he was being told to give false information in order to incriminate others and that ICTR investigators had threatened to kill him and cut his body in pieces if he did not give the false testimony he was required.
On New Year's Eve of 2014, Colonel Patrick KAREGEYA, former head of intelligence in Rwanda who turned a critic of President Paul Kagame, was found dead in hotel room in Johannesburg, South Africa where he had sought refuge since 2007. Karegeya is a founding member of Rwanda National Congress (RNC), a Rwandan opposition group in exile.
Attempts assassination of Rwandan political figures and foreign nationals interested in Rwanda's social and political affairs in foreign countries across the world is not a hoax. It is a reality that is disturbingly ongoing.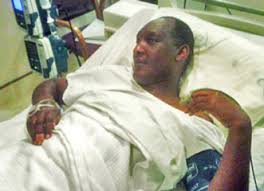 June 2010, General KAYUMBA NYAMWASA, a former head of intelligence in Rwanda who went in exile in South Africa in February 2010 and survived an attempted to murder him in June 2010. Several people arrested after the shooting were found to be Rwandans. Similar to Karegeya, Nyamwasa is also a founding members of RNC. March 2014, the South African intelligence thwarted a plot to assassinate him again. Following these terrorist operations carried out by Rwanda on South Africa's sovereign territory, the diplomatic relations between both countries were damaged.
David HIMBARA served as Advisor on Development Strategy and Principal Private Secretary to President Paul Kagame until 2010 when he fled to South Africa. He was informed by the South African police that he was the target of an assassination attempt by Rwandan Government, he now lives in Canada. Himbara has appeared in the US congress two times speaking about the challenges of incumbent leadership in Rwanda.
In 2011, two Rwandans living in the UK— René MUGENZI and Jonathan MUSONERA —were warned by the London Metropolitan Police about threats to their life from the Rwandan government. Mugenzi and Musonera are associated with the opposition in exile, but are not high-profile or prominent opponents. Musonera is a former RPF soldier and was member of the RNC. Mugenzi has spoken publicly about human rights abuses in Rwanda, in the British media and on Twitter.
In 2014, the Belgium intelligence gathered credible information that prove that the Rwandan government was plotting to assassinate exiled former Rwandan prime minister Faustin TWAGIRAMUNGU who is living in Brussels. A close protection with an armoured car were urgently dispatched to ensure he is protected.
Judi REVER a Canadian investigative journalist, was also warned that her life was in danger by the Belgium state security agents in 2014. Judi was travelling in Europe to research on her book about the war crimes committed by the incumbent regime in Rwanda. The Belgian state security officers told her that the Belgian intelligence had credible information that the Rwandese embassy in Brussels posed a serious threat to her life.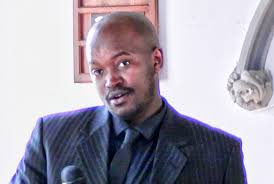 Last month, the police from the United Kingdom (UK), warned Noble MARARA, an exiled Rwandan and a severe critic of RPF regime in Rwanda, that his life was in an imminent danger and that he was at risk of state-sponsored assassination. The British police urged Noble to increase his security.
There are not adequate words to express sympathy to the family members of the aforementioned deceased political figures, particularly to those whose losses and grief are often minimised and ridiculed rather than being properly honoured. There are not also enough words to comfort the family members of those who have a bounty on their heads knowing that anytime prearranged death and not natural death is waiting for them.
The murder of any political figure or aspiring leader should be understood as a loss of potential special character that could have contributed towards the social, economic and political development of Rwanda. Political figures or aspiring leaders are never challenged by assassination or threat on their lives, they are rather challenged through open dialogue and fair and transparent political competition.
From the deplorable loss of aforementioned political figures, Rwandans should learn to perceive divergence in political opinions not as a nuisance to the country's development, but as a catalyst through which different ideas to achieve sustainable development are collected and implemented.
Therefore, as Rwandans and friends of Rwanda join together for the 24th commemoration of the genocide against Tutsis, they should call for an end to persisting attempts on lives of political figures in Rwanda and abroad. In that respect, Rwandans and friends of Rwanda should learn from and follow suit the heroic exemplary actions of former officer Robert HIGIRO who instead of cashing in on murdering his fellow citizens namely Col. Patrick Karegeya and General Kayumba Nyamwasa, he opted to expose in the media those who offered him that hideous assignment. After doing so, Higiro was advised by the US State Department that his life was in danger and moved from Belgium to a location that is today kept a secret.
For 28 years Rwandan political figures have progressively been assassinated in Rwanda and abroad, it is time that all victims of political assassination are openly talked about and honoured without prejudice. That way, Rwandans will understand that never again also means to withstand anyone intriguing them to believe that It is valid and sustainable to let some be murdered and unremembered for political reasons.
By Alfred Antoine U. and AMS
The authors of the article are aware that there might be more victims of political assassinations and of attempts political assassination in Rwanda and abroad. That is why we encourage readers to send us names of those not mentioned and the circurmustance they were victims.
Commentaires
commentaires