Abaryankuna, the Rwandan Alliance for the National Pact, is a group of Rwandans, most of whom are young, who share the common goal of eradicating deep-rooted resentments among Rwandans by using the "Ryankuna" method. Ryankuna is a man who lived in Rwanda in the 15th century. Refusing to see Rwanda torn apart by and 11- year[1] old conflict, he formed an "Abaryankuna" movement whose method was based on the contribution, however small, of each person according to his means and availability in order to obtain the desired change. The movement was discovered by Rwandans during the trial of Phocas Ndayizera, one of the movement's members. Jambonews was interested in this movement for its audience.
2010 – 2011: The emergence of the "Abatangana" movement
It was at the end of 2018 that Rwandans began to be aware of the Abaryankuna movement. As we informed you in the article on the trial of Phocas Ndayizera, it was Cassien Ntamuhanga, now coordinator of the movement, who popularized it at Tharcisse Semana's microphone[2].
The history of the movement began in Rwanda in 2010-2011. At the time, although the 2003 Rwandan Constitution repealed the ethnic identity card, prohibited any discrimination based on ethnicity, and prohibited political groups from claiming to be of a particular ethnic group, post-genocide Rwandan society was marked by a multitude of divisions: Rwandans who lived in Rwanda before 1994 vs. those who had fled the country in 1959, in the 1960s, or in 1973. The latter category included Rwandans who had fled to Uganda, Burundi, the Democratic Republic of Congo (DRC)… Among Rwandans who lived in Rwanda before 1994 were survivors of the genocide perpetrated against Tutsis and others. Among these others, those who have been refugees in the DRC and those who have stayed in Rwanda.
Confronted to these divisions in 2010, university students began to question the long-term consequences of these divisions and how to sustainably eradicate them from Rwandan society. They analyzed the country's governances from King Mutara II (1850) through the governances of Gregory Kayibanda and Juvenal Habyarimana, to Paul Kagame, the country's current president. They noted that all governments had contributed to the division of Rwandans instead of reconciling them, and that Paul Kagame in particular, by creating a gap among Rwandans, had showered hopes for reconciliation even though he was particularly expected on that as he knew how far divisions could bring Rwandans. The young people then organized themselves informally and in 2013 set up the movement "New generation for revolution – Abatangana (those who do not have hate)".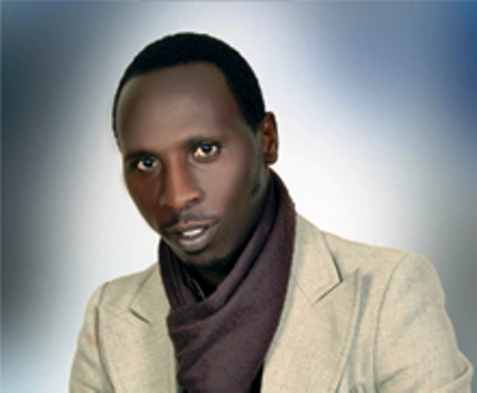 The movement was composed of young people from all layers of Rwandan society, including writers like Gerard Niyomugabo, journalists like Cassien Ntamuhanga, and other young people with diverse professions. Their objective was to exchange ideas to find a sustainable peace solution for Rwanda. They concluded that a "social revolution to eradicate resentment among Rwandans – Impinduramatwara Gacanzigo" was necessary. The movement was intended to be as inclusive as possible, the fact of being a survivor, of a particular ethnic group, "child of Interahamwe" or "child of Inkotanyi", the country of birth or the fact of having been a refugee were criteria not taken into account. What was important was to share the movement's vision, namely the need to promote societal and governance change to put an end to the resentment among Rwandans. The Abatangana illustrated reconciliation through the image of a child of an RPF soldier who establishes good relations with a child born in the forests of Congo, whose father is an FDLR soldier. For them, "There is no good killer, we cannot on the one hand launder those of the RPF who committed the mass crimes and on the other hand demonize the genocidaires, both have harmed the Rwandan family," Ntamuhanga told Semana.
The growth of the movement
Between 2013 and 2014 Abatangana was an underground movement. Gérard Niyomugabo, a famous Rwandan writer whose philosophy was to encourage Rwandans to return to traditional values, those before colonization, was active in raising awareness among Rwandans. "His broadcasts on Contact FM radio are well attended and attract crowds," Cassien Ntamuganga told Semana. As the shows progressed, he became almost a speaker "at the end of the shows, he would meet his fans in the garden of the Hotel les Pyrènes (located in Gihogwe, Kigali) and people would come from all over Rwanda to listen to him. ». Over time, the broadcasts took a critical turn and focused on what was not going well in Rwanda but without pointing the finger at the authorities. "We would say what was wrong and people would deduce who was responsible," says Cassien Ntamuhanga.
Among the many speeches made by Gérard Niyomugabo on these broadcasts, this one[3] made shortly after members of Parliament complained about their low salaries compared to the neighbouring countries, illustrates a part of his philosophy: "What saddens me is that some of the MPs have ideas that no Rwandan should have. The MPs said they are the ones in the sub-region who have the lowest salary. You should not ask for your salary increase based on the salaries of Ugandan and Tanzanian parliamentarians. As a Rwandan MP, you should base your request on the capacity of your people. "Ndi Umunyarwanda – I am Rwandan" means that all decisions are made by Rwandans and for Rwandans". This was his proposition of what should have been "Ndi Umunyarwanda" program ("I am Rwandan") for him. Ndi Umunyarwanda is a dangerous turn taken by the RPF in 2013, the basis of which was that every Hutu should apologize to the Tutsis, because the genocide perpetrated against the Tutsis was done on behalf of all the Hutu.
The singer Kizito Mihigo, who had returned from Europe where he had lived for some years, created the Kizito Mihigo Foundation for Peace in 2010, a rwandan non-governmental organization working for Peace and Reconciliation. He also hosted a weekly program on National Radio and Television. In the Umusanzu w'umuhanzi (the artist's contribution) show, he invited Gerard Niyomugabo from time to time to have a debate. At the end of the debates, the two artists would discuss various subjects, including the need to reconcile Rwandans. With this in mind, on 4 March 2014, Kizito Mihigo published a song entitled "Igisobanuro cy'urupfu (Reconciling Requiem)" in which he called on Rwandans to commemorate all victims and not only the victims of the genocide perpetrated against Tutsis, but all rwandan victims without discrimination. It is this song that drew the RPF's attention to the movement. A month later, Kizito Mihigo, Gérard Niyomugabo and Cassien Ntamuhanga were reported missing. Only ten days later, the Rwandan police, who had denied any connection to the disappearances, admitted to holding Mihigo and Ntamuhanga and handcuffing them to journalists, without giving any information on Gérard Niyomugabo's whereabouts.
April 2014: The arrests
April 3, 2014 the arrest of Gerard Niyomugabo
Gérard Niyomugabo was not seen since April 3, 2014. To this day he is officially reported missing. It was on May 15, 2018, when his older brother Herman Nsengimana, now spokesman for the FLN rebellion reportedly operating in the Nyungwe forest, gave an interview to The Rwandan[4] newspaper to announce that he was joining the rebellion and revealed what happened to his little brother: On April 02, Gerard Niyomugabo spent time with a friend who was helping him publish his books. They would meet frequently in order to discuss the release of the writer's latest book scheduled for 04/06/2014. After they made an appointment to meet the next day, Gerard did not show up at the meeting place. His friend called him unsuccessfully and went to his house, but he found his house closed. Anyone who tried to call Gerard Niyomugabo could not find him. Instead Gerard Niyomugabo's number was being used to send written messages to his contacts, Nsengimana tells that Gerard Niyomugabo's entourage could not know who used his phone but suspects the Rwandan police. On April 06, 2014, Gerard Niyomugabo's friends went to the place planned for the publication of the book and did not find the latter. At that moment they called Herman Nsengimana to ask him if Niyomugabo was home. He wasn't. He then left with his brother's friends to see the police at the Remera police office, near Gerard Niyomugabo's home, to register their complaint. The next day, they called the police to check in, and the police officer verbally abused them. It is with disappointment that Nsengimana went to see their family in Nyanza in Huye District (formerly known as Butare) to tell them that Gerard Niyomugabo was missing; it was the only information he knew at the time.
April 6, 2014 the arrest of Kizito Mihigo
Kizito Mihigo was arrested by the Rwandan police on April 6, 2014. It was only under pressure from the local and international press that on 14 April 2014, a week after Kizito Mihigo's disappearance, the police finally admitted that they were holding him. Jambonews covered the chronology of the Kizito Mihigo case.
April 7, the arrest of Cassien Ntamuhanga
Cassien Ntamuhanga, director of Amazing Grace, a Rwandan Christian radio, was arrested on April 7, 2014. For his arrest, the Rwandan police applied the same modus operandi as the one used for Kizito Mihigo, as the police did not reveal that they were holding him. A week later, they gave in to pressure from the local and international press and finally paraded him before the press on the same day as Kizito Mihigo. As mentioned in the article on Phocas Ndayizera, Cassien Ntamuhanga testified to the emotional blackmail he and Kizito had been subjected to and the staging of their presentation to the press. Like in Kizito Mihigo's case, accusations against Cassien Ntamuhanga included conspiracy against the Rwandan state. He had been sentenced to 25 years of criminal imprisonment. He managed to escape from Mpanga Prison on 31 October 2017 before going into exile abroad.
Still at the microphone of Tharcisse Semana, Ntamuhanga revealed the background to his arrest: "On April 7, when I arrived home from work my brothers were sad. It was the beginning of the ceremonies to commemorate the genocide. I decided to go out. Normally, I was going out with one of my brothers, but that night I went out alone, as they were all devastated. I went to the Amahoro Stadium to participate in the memorial ceremony. There was a lot of traffic jams. Arriving after the arrival of the President of the Republic, I found the doors closed. I then decided to visit a friend who lived nearby. Suddenly, Gerard Niyomugabo called and told me that he urgently needed me. I told him I was going to see a friend, and that I would stop by his place afterwards. After the visit, I went to Niyomugabo's house. When I arrived at Kimihurura, I called him to see if I could stop by. He told me to come and park at a bar that was close to his house, and that he was going to meet me there. At the time I forgot that Niyomugabo wasn't drinking. At any rate, the bars had closed on April 7… I arrived at the bar and parked. There were two cars from Gacinya's house [police intelligence detention centre in Kigali]. They are pick-ups with tinted and closed windows or sometimes without plates. Having done nothing illegal, I did not worry about the police cars. I called Gerard. Suddenly, I saw four cars coming out of the driveway at Gerard's house. They circled my car. The men started getting out of their cars, and one of them got into my car and grabbed my keys. I recognized some of the men, who were police officers in civilian clothes. They were led by Justin Rukara, known to have persecuted many people in Kigali. They told me that they had something to ask me regarding my work and asked me to follow them in their cars. They took me to Gacinya's house and for an hour took turns to sit to me. After an hour I remarked that I had work to do and was waiting for their question. One of the police officers went to ask and came back with handcuffs. This was the beginning of "the Way of the Cross."
Cassien Ntamuhanga said he saw Gerard Niyomugabo's computer and mobile phone in the interrogation room of the detention centre where he was.
The vendetta reached the brothers of Ntamuhanga and Niyomugabo
As if it had not been enough to arrest Gerard Niyomugabo and Cassien Ntamuhanga, the RPF regime attacked their families. Herman Nsengimana confided in that a few days after Niyomugabo's disappearance, soldiers left for their family home in Butare. On the way they asked a peasant to show the way to the family. Sensing that that the arrival of the soldiers was a bad omen for the family, he told them that he did not know this family. He then took another path to warn them that they were wanted. Nsengimana and other young people who were at home and his two brothers went into the forest to hide. People looked for money and bought them tickets to get out of Rwanda. The soldiers began to control the family home to the point where their mother also ended up going into exile. When Cassien Ntamuhanga escaped from prison, the soldiers came back to Gerard Niyomugabo's home family and kidnapped his older brother, his first cousin, and his uncle who had remained in Rwanda. Herman Nsengimana reports that the family came to know that all three were detained in a prison in Kigali, where his uncle remained for a month before being released, while his brother and cousin were later transferred to the Mpanga high security prison. Eventually, Nsengimana learned that it was Justin Rukara and his police officers who had arrested Gerard Niyomugaba and a man named Hodari Rwanyindo who kept his brother's computer at the detention centre, which he called "the Gacinya butcher shop". It was all this injustice that led Herman Nsengimana to join the rebellion, "I could no longer let my arms fold."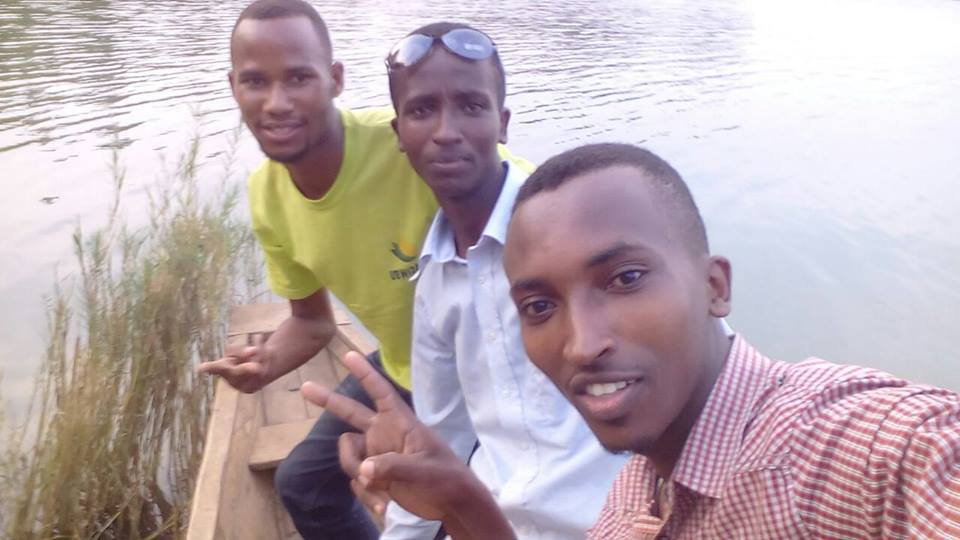 Regarding Cassien Ntamuhanga's relatives, Rwandan intelligence services kidnapped his three younger brothers: Fikil Jimmy Ngabo, Joel Mutuyimana, and Moses Ngabonziza on October 4, 2016. To this day, their whereabouts are still unknown. The last act of reprisal was against Jean Felix Iriboneye[5], 28 years old, Ntamuhanga's cousin, whose body was found strangled on ovember 13, 2019. He traded mobile charging or money transfer units in front of the University of Rwanda in Huye. He was missing for two days before his lifeless body was found. The last time he was seen, he was leaving to give units to an employee of the Huye University Hospital. For Cassien Ntamuhanga, the murder of his cousin has no connection with him, since they had not spoken for ten years. However, he has no doubt about his friend Albert Higiro, who lived with him, had closely followed his trial, and had just spent 5 months in prison.
On April 3, 2014, Gerard Niyomugabo was about to publish a book "Gatebe gatoki hagati ya gahutu gatutsi mu Rwanda – "endless overthrow between Hutu and Tutsi[6]", a manifesto gathering the revolutionary ideas of the movement, when its notorious leaders were arrested. This was a major blow to the Abatangana movement. The Rwandan authorities believed that this was the end of the movement.
2018: The rebirth
Still at the microphone of Tharcisse Semana, Ntamuhanga confided in the latter that once he and his friends were free, they began to remember the movement and decided to reorganize themselves. The movement changed its name to "RANP- Abaryankuna" (Rwandan Alliance for The National Pact). The main objective of the movement is to change the governance of Rwanda, remove Rwandan power confiscated by a single man, and give it back to all Rwandans.
Specific objectives are change governance methods /change the political line; eradicate resentment among Rwandans; raise awareness among Rwandans about the root causes of the Rwandan problem, bring together all Rwandans, whether they live in Rwanda or abroad and remove everything that can separate them, including ethnic groups, political mistakes of the past, misunderstandings that have been used by politicians for their own interests and not for the common interest of all Rwandans and remove everything that can make Rwandans see themselves differently from one another.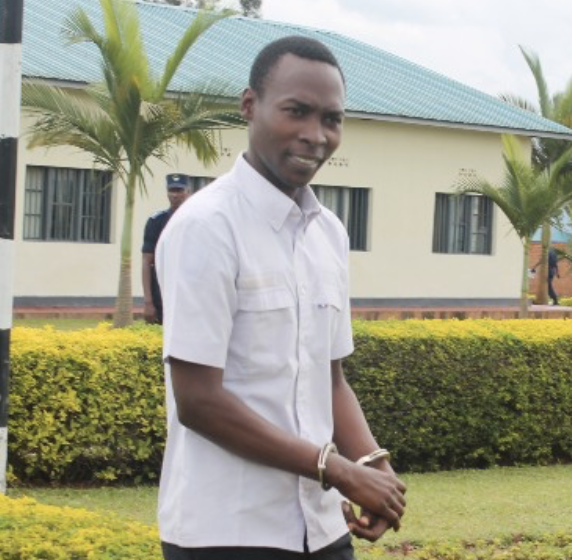 When asked about the use of force, Ntamuhanga pointed out that Rwanda does not need those who use force, but it needs people with constructive ideas. "Our objective is to stand between the belligerents in order to force the one on power to eradicate resentment among Rwandans." For him the problem can be managed in three steps: analyze the problem objectively (without taking sides), ask for forgiveness, grant forgiveness, and at the end reconcile.
On the membership of Phocas Ndayizera and his 12 co-accused in the movement, Ntamuhanga explained that "Phocas Ndayizera is a person who has been individually tested. What the Rwandan authorities have done to him is not relatable. He is one of those who wanted a change in governance…..In Rwanda we have many young people who join the movement, and if they want to put them in prison, it would be impossible to lock them all up, because Rwanda's prisons do not have the capacity to contain them all. The RPF brings youth into the Ingando (a military-style program where the RPF trains Rwandan youth in its propaganda) hoping to brainwash them, but if you take intelligent young people and bring them into an Ingando to tell the story to your advantage when young people know their parents are in jail, that their parents have been killed, that their families have told them who killed their relatives. Young people will listen to you in silence, and they will leave saying to themselves, we know you, we continue on our path…. We are not soldiers, because there are enough soldiers in Rwanda. But if one day it is necessary, the youth will rise to join the front. »

---
[1] Jambonews will come back to this conflict and the Abaryankuna of that time in a separate article
[2] https://youtu.be/HXyAfr7g-k8
[3] https://youtu.be/Ph8bJE7zf3I
[4] https://youtu.be/RNnDjPnQeAM
[5] https://www.abaryankuna.com/iriboneye-jean-felix-mubyara-wa-ntamuhanga-cassien-yiciwe-ku-bitaro-bya-huye-chub-ngo-harakekwa-umuforomo/
[6] Gatebe gotoki is a Rwandan expression that means that time changes, the one at the top today could be at the bottom tomorrow and vice versa.
Commentaires
commentaires